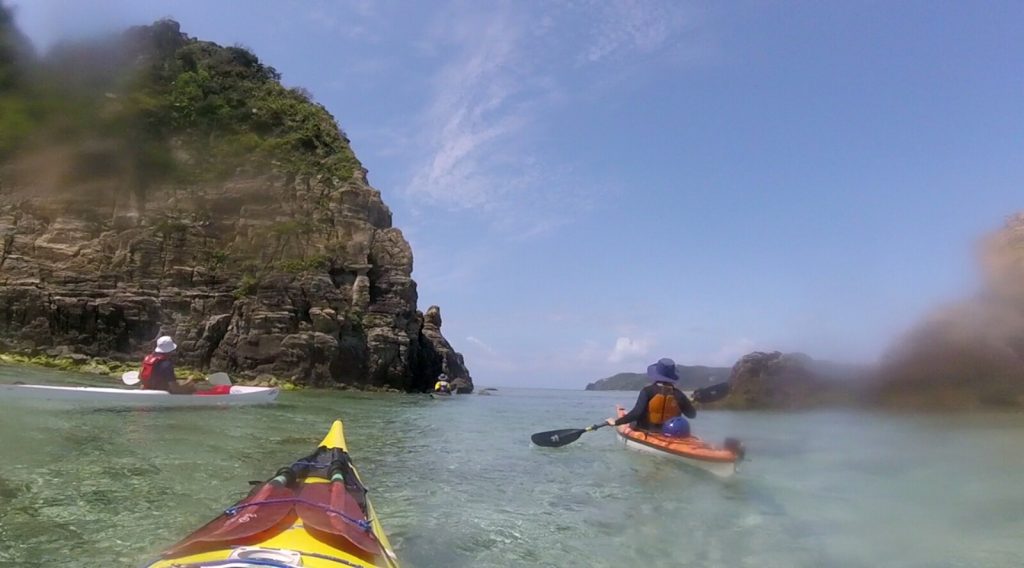 We have a range of single and double sea Kayaks (sit inside) for experiencing the ocean and rivers.
The weather, tide and sea state will largely dictate which activities are suitable on a given day, however there is almost always a trip we can go on. Should the conditions be rough on one side of the island the other can be calm, rough on both sides then we can find a protected inlet or explore the mangroves.
What to bring;
Suncream, hat, sunglasses, water, snack, a small amount of money.   Optional things to consider ; uv rash guard
We do provide water proof bags and 9/10 these work fine but can never guarantee a dry return, normally we advise that water sensitive equipment be left at the shore.